Beginner Camp activities are based on the introduction to horses through SAFETY, RESPECT and FUN. Each day consists of a riding as well as ground lessons. Ground lessons are meant to give campers the knowledge and skills to handle and give basic care to horses. They are taught how to properly halter, lead, tie and work safely in close proximity to horses and ponies. The grooming process allows exposure to the names and uses of specific tools with plenty of hands on experience. From the start we teach proper grooming and will practice on assigned mounts. Grooming checks are part of the morning routine. Campers will be taught to tack up their horses and ponies and how to properly cool down and untack after the ride. Horse anatomy and the part of tack are taught interactively and students are challenged to learn as many terms as they can. As interest and group ability allow, other topics are introduced such as stabling, feeding, veterinary and farriery care and training methods.
Beginner Campers are required to wear safety helmets, boots with a heel and jeans. The lessons consist of a variety of exercises, drills and games to develop balance, confidence and skills. In addition to learning to ride the walk, trot and basic canter, campers practice finding their balance in different positions and posting at the trot. With the correct foundation campers will be able to continue their equine interests in any discipline, pleasure or competitive. Beginner Camp Hours are Monday through Friday 9:00 to 14:00, please bring a sack lunch and the required Liability Release form below, age requirement of min. 5 years old. Cost per camper is $350 and registrations are open through June 5th.
Our Advanced Children's Camp is for those leasing/owning their own mount or seeking to do so. Curriculum will encompass complete care and responsibility of mounts, instilling horsemanship through daily chores, awareness of and planning strategic ongoing equine care, proper tack and attire, advanced equitation exercises ensuring correct style, and competition prep. Advanced Camp Hours are Tuesday through Saturday 9:30 to 15:30, anyone interested in participating in this camp will have to qualify by completing a private lesson with our USHJA Certified Trainer prior to June 15th of 2016. Cost per camper is $500 and includes daily lunch.
All camps have limited availability, our focus is to provide quality instruction and the safety of a proper student to instructor ratio.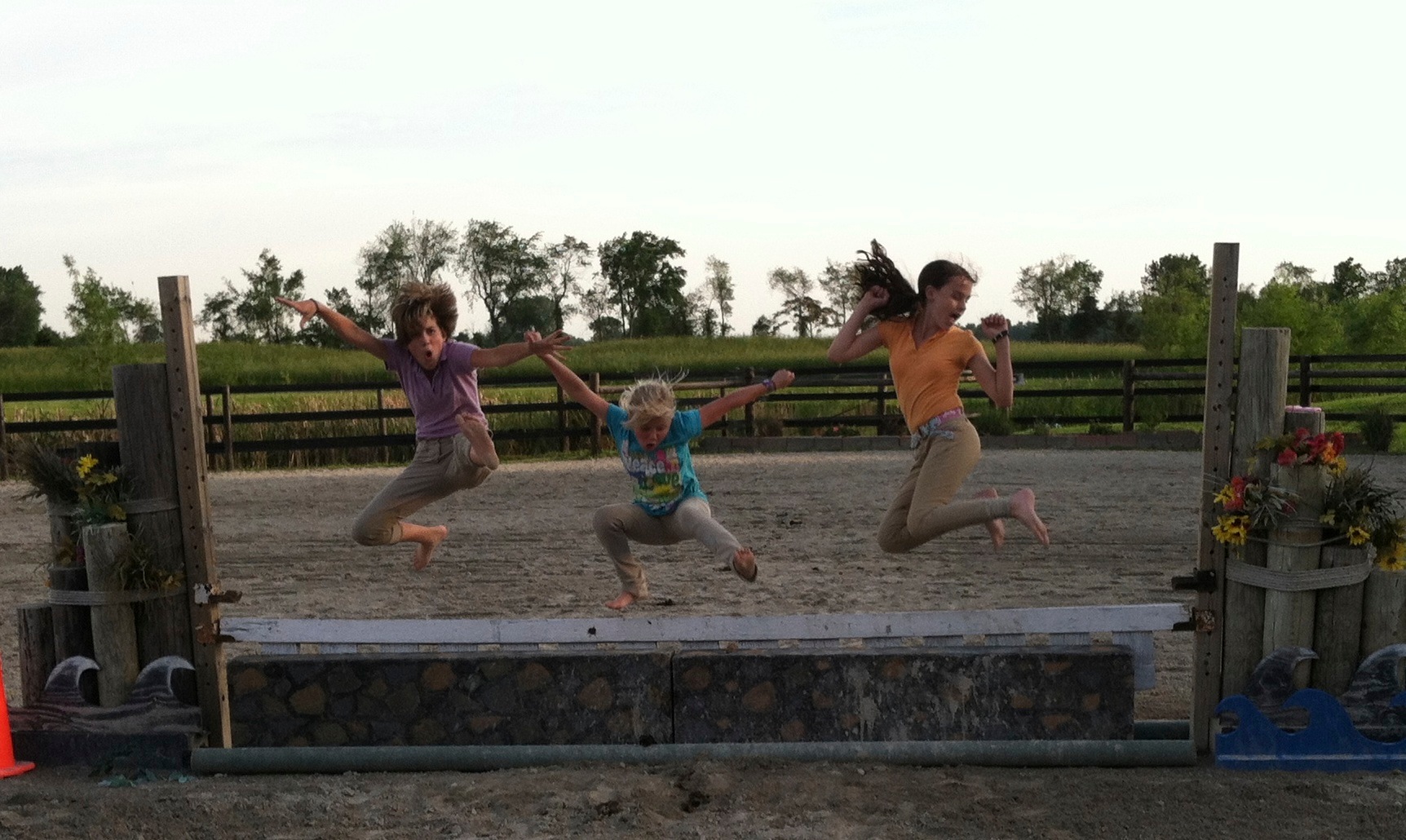 Summer Equestrian Camp Inquiry
We encourage all interested clients seeking summer camp instruction to schedule a visit to our facility, allowing to meet with management and training staff who can answer any questions you may have. In preparation for such a meeting please complete the following form and we will be in touch with you as quickly as possible.